Four Senior Owls to Play Division I Lacrosse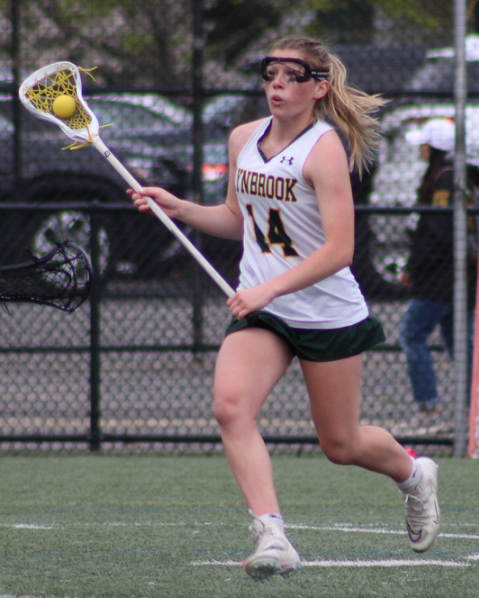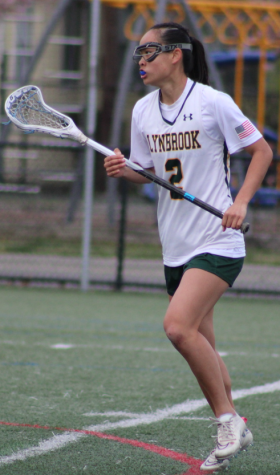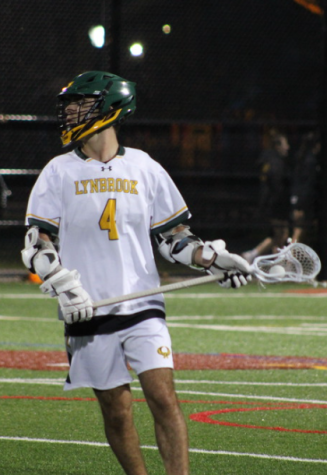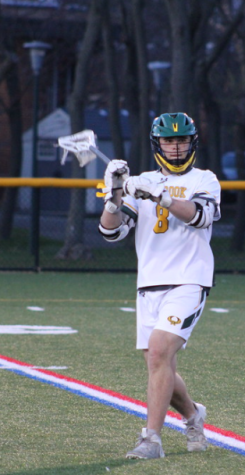 This spring, four student athletes have decided to continue their lacrosse careers at Division I universities. These Owls have fully displayed their athletic abilities on the field, being the stars of their teams to the point where they were given the chance to continue playing at the highest level there is in college.
Senior Sara Curley made her decision first out of the four, as she chose to become a Hawk on September 18 of her junior year. Featured in Newsday's "Top 10 Best Pure Attacks in Long Island Girls Lacrosse" list, Curley will bring great skills and an unparalleled work ethic to Monmouth University in the fall.
When asked about why she chose Monmouth, Curley said she wanted to check off some of her personal needs, along with some of her family's. "Some of the factors I thought about when looking at Monmouth were the team atmosphere, along with the coaching staff. I also had to think about the distance from family and friends so they could come watch my games. Lastly, I thought about the academic opportunities they would have at Monmouth," she explained.
In her junior year, 48 of Curley's 74 points came from goals, making her one of the top leaders in points for the 2022 season. Nothing would change in the 2023 season, as she ranks tenth among girls in Nassau County on the year, netting 30 of her 48 points so far.
Curley reflected on her LHS career, emphasizing the importance of trying to seize the moment. "Especially since I lost my freshman year to COVID, I would tell a future LHS lacrosse athlete to embrace every moment that comes at you, good or bad, and you will eventually grow from those experiences. Another thing is that things aren't going to come so easy all the time, and it's going to be about the people you lean on to keep going," she shared.
A few months later, senior Michael Fagen announced his commitment to the University of Richmond on December 9 of his junior year as a DI lacrosse player for the Spiders. Featured in Newsday's "Top 100 Boys Lacrosse Players for 2023," the attacker leads the Owls in total points for the year with 25, leaving him a few points outside of the top scorers in Nassau. 
When looking at Richmond, Fagen fell in love with the coaching staff, along with the university's interest in him as a player. "Some factors that helped me make my decision were the university's interest in me and my passion for playing for the school. I also loved the coaching staff and how my goals as a student athlete aligned with those of the coaching staff," he said. "One thing I've learned from playing lacrosse at LHS is how to be a leader and how to set the right example for the younger guys," Fagen said. "I would tell future LHS athletes that no matter how much time you think you have, cherish every moment."
The third athlete to announce his commitment was senior Max Dantona, who, on August 9, 2022, chose to play lacrosse at Bryant University. The future Bulldog has logged 19 points on the year so far, as he joined Fagen in Newsday's "Top 100 Boys Lacrosse Players for 2023."
While playing lacrosse, Dantona was also looking to major in business throughout his time in college. "I wanted to go to a school that had both a great lacrosse program, but more importantly, great academics. Bryant has a great business program, and because that's what I planned on majoring in, it was a no brainer for me to choose Bryant," he explained.
Something Dantona will take away from high school lacrosse are the experiences he had: "Just getting to play the sport I love with all my boys and making memories that I'm going to remember for the rest of my life." He would tell future lacrosse players to "carry on that brotherhood, have no regrets, and enjoy it because it's going to go by fast."
Finally, senior Kaelynn O'Brien would also commit to Bryant University on December 9, 2022. O'Brien has scored 13 goals for the Owls, adding up to a total of 19 points so far on the year. "My teammates, coaches, and family helped me make my choice to continue playing lacrosse at Bryant," O'Brien said. "My teammates pushed me to be the better player every practice and cheered me on every step of the way, my coaches taught me life lessons and encouraged me to where I am today, and my family has been with me since the beginning and have always told me how proud they are."
Some things O'Brien will be taking away from LHS are the opportunities to make new memories and to challenge herself. "Something I am taking away from playing lacrosse at LHS would be how much fun I had spending every day with the team on and off the field as well as getting the chance to play against the top teams and players on Long Island," she said. O'Brien would tell future LHS lacrosse athletes to "cherish every moment you have because it goes by so fast and to work hard every day because it will pay off."
These four athletes have consistently been leaders on and off the field for their respective teams, and come 2024, they will not be wearing green and gold to play lacrosse. To honor these athletes, the senior games will be held mid-May. The girls' lacrosse team will honor their seniors on May 8, and the boys' lacrosse team will honor theirs a week later, on May 15. 
About the Contributor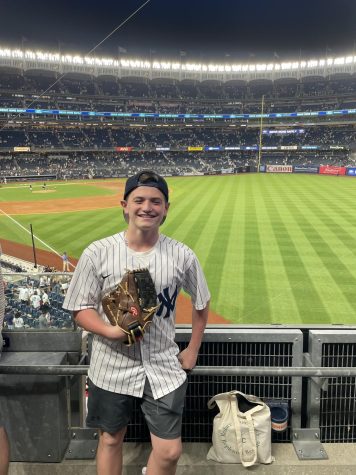 Sean Strohofer, Editor
My name is Sean, and I am a member of the Class of 2025. I have a deep desire for sports and writing, so you might see me at sports events around town!