NHS Hosts Annual Induction Ceremony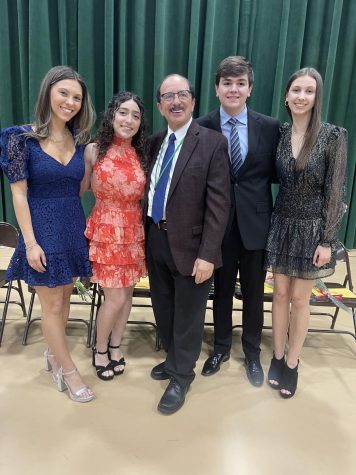 A total of 307 sophomores, juniors, and seniors were either newly inducted or remained continuing members of the National Honor Society (NHS) on Thursday, April 27. The procession of scholars into the gymnasium at 7:30 p.m. was accompanied by the LHS Brass Ensemble under the direction of band teacher Brian White.
Year after year, this procession of students is NHS Advisor Leonard Bruno's favorite part of advising the organization. "These students represent the powerhouse of LHS and make us proud. They work hard, maintain a good work ethic, and help out those in school who have need of tutoring. It was satisfying for me to see the parents happy as their children walked up for their induction certificate, emblem, and senior gold pin," Bruno said.
Following the procession and introduction by Vice President Emilia Perri, Bruno then spoke on the four pillars of NHS: scholarship, character, service, and leadership. In the leadership section of his speech, Bruno left Superintendent of Schools Dr. Melissa Burak with a retirement parting gift: an honorary NHS membership. "Dr. Burak has exemplified great leadership skills and has served the Lynbrook Schools very well…She never missed an NHS induction ceremony and had supported all of our endeavors. It was only right to recognize her with the honorary certificate and to wish her well in her retirement," Bruno reflected.
Then, the induction of new members began. Secretary and senior Juliette Bohn led the newly inducted sophomores, juniors, and seniors in the reciting of the NHS Pledge, followed by Assistant Principal Bryan Garcia announcing each student. Clad in dress attire, each student received his/her certificate of membership. After, Assistant Principal Salvatore Brescia recognized the continuing juniors, and Principal Matthew Sarosy recognized the seniors.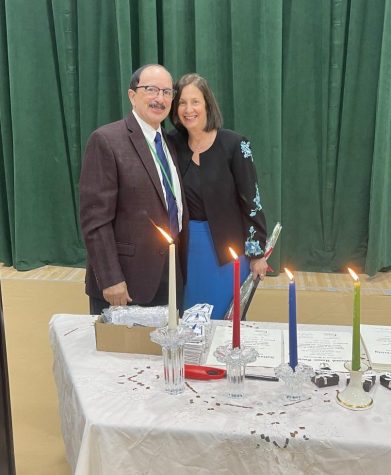 Once all members had been recognized, President Ava Schwam delivered a speech on the core values of NHS and words of motivation to the current juniors and sophomores, along with parting remarks to her fellow seniors.
As part of her speech, Schwam called up Bruno to the podium to thank him for all he has done for the board the last few years, along with recognizing him for his 50 years of teaching. "Mr. Bruno has been a great advisor to us and has made my time as secretary very enjoyable," Bohn commented.
The most suspenseful moment of the evening had commenced: Treasurer Nicholas Condoleo was about to announce the newly voted board for next year. The new board members are as follows: Marino Grillo, treasurer; Michael DeJoseph, secretary; Caiden Lung, vice president; our Madeleine Malinka, president.
Malinka has great aspirations for next year as NHS president. "I want to continue the legacy. Ava's done such a great job, so I want to follow in her footsteps by keeping up the tutoring program, holding the annual toy drive and fundraisers, and hosting fun events like the quiz bowls. I also hope to truly motivate the students and to bring them closer together," Malinka shared.
Schwam is in agreement with Malinka in that the above drives, fundraisers, and events are some of the most fun opportunities that NHS has to offer, and she encourages the incoming students to take advantage. "Get excited and involved!" she said.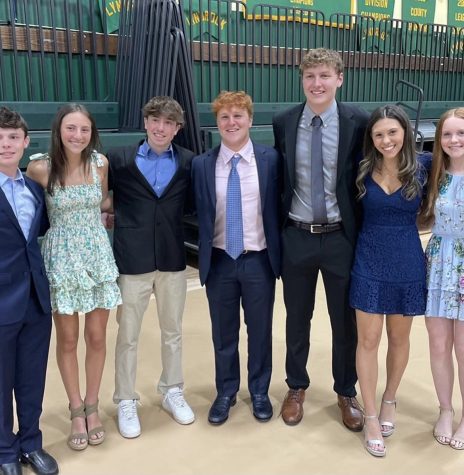 The evening concluded with congratulatory words from Sarosy, followed by hundreds of students taking photos with their NHS friends and family.
About the Contributor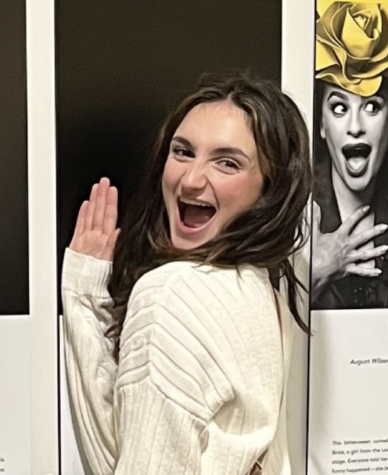 Gianna Longo, Editor
Hey there! My name's Gianna, and I'm a member of the Class of 2025, along with many clubs here at LHS. In my spare time, you can find me on the stage,...