Artist Spotlight: Allison Anemone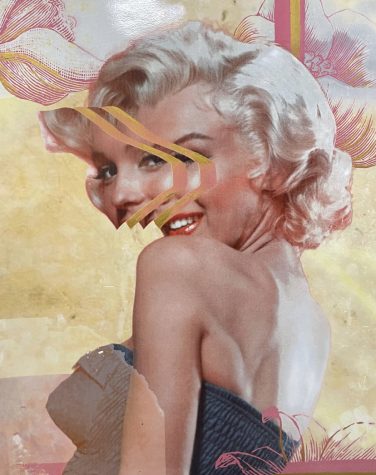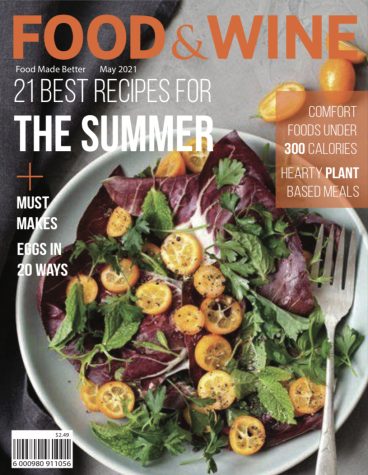 Senior Allison Anemone has been fascinated with art since she was young. She cannot pinpoint the exact period in which she became a fully-fledged artist, she explained, because she was always involved in some sort of artistic venture. "My grandmother taught me how to sew when I was young, and I always used to create clothing for my dolls," Anemone said. She became serious about art in tenth grade, when she took graphic design. "I realized that there are so many other forms of art besides drawing. Although I love drawing, this class opened my eyes to new techniques that I enjoy more," she explained. 
As generated from Anemone's passion for graphic design, her current favorite medium is digital design. Adobe Photoshop and Illustrator are programs that she prolifically uses. When creating her pieces, she takes inspiration from a plethora of different sources. She often looks through posts that have been made by fellow artists on Pinterest and Instagram. "On Pinterest, I see many other artists' work and references that I can gain inspiration from for art pieces. On Instagram, I see people using artwork as a way to communicate issues. For example, there is an Instagram account that I follow called @ourplanetweek, which spreads information about the environment through art." 
Anemone is equally inspired by various other artistic mediums and the artists that practice them. Music influences her art, setting and elevating the moods of her pieces, she explained. With regard to other subjects, English class often overlaps with her art as well: "In my [English] class, we just did a project where we had to [analyze] artwork. Being an artist has made this easier since I can better understand the purpose of the artist [and how or why] they had to include different design aspects."
Anemone's parents have been highly instrumental in encouraging her art. "They always remind me that there is no such thing as 'bad art.' My sister, also being an artist, encourages me," Anemone said. Though she and her sister have different styles of art, they aid each other in evolving their artistic pursuits and improving through feedback. In tandem with this, Anemone elaborated on the adventure of finding an ever-evolving style and explained that her art had experienced drastic changes over the years: "It took me a while to figure out what style of art I like best. I have never been the best at drawing, but after I took drawing and painting, I took graphic design and printmaking and sculpture; I realized that I liked more nontraditional forms of art better."
As Anemone graduates and leaves high school, she does not plan to put a stop to her artistic ventures. Anemone spent her last year here as the treasurer of the National Art Honor Society, directly involved with organizing funds for the club. In college, she plans to minor in graphic design and major in biology, particularly relating to the medical field (in tandem with her interest in the environment). "I would like to combine my passions for art and helping others by incorporating these two together," she furthered. And thus, Anemone will continue to evolve her artistic pursuits into university and beyond.