Athlete Spotlight: Alexi Deninno
Senior varsity kickline captain Alexi Deninno has been an asset to the varsity team for the past four years. Also a member of varsity swim and lacrosse, Deninno has kicked her way to the top and led her team to victory. 
Outside of school sports, Deninno enjoys spending time with family and friends but especially loves dancing. She has performed with Starz on Broadway Dance Studio since the age of two, and she devotes multiple hours a week to practicing. Deninno is also the SGA Slate vice president, president of S.C.O.P.E club, and co-vice president of Key Club. 
Deninno has spent a substantial portion of her life dancing and recalls countless great memories, especially the "rewarding feeling" of performing. Immense amounts of preparation are needed to prepare a dance for the stage: learning choreography, hours of practice, cleaning movements, and practicing expressions. Finally, performing makes all the challenging work worthwhile. "My favorite moments of being on the kickline team have to be when we perform. I especially loved performing at Homecoming and Pep Rally each year. I love how hyped the crowd gets, and I love seeing all the smiling faces cheering us on," Deninno said. "I also enjoy how all members of the team share an interest in dance. We have so much fun in practice together, but we have even more fun performing together."
Alongside her dancing ability, Deninno is admired by her coaches and teammates for her character. Varsity kickline coach Danielle Goodwin expressed that Deninno is a "natural leader" and extremely qualified for her position as captain. She said, "Alexi has been an asset to the team since she started kickline in seventh grade. She is never afraid to take charge, and she is a talented dancer who strives to improve and gives her all, each and every performance." Varsity kickline coach Stacy Benson agreed: "Alexi is truly a natural performer, and the audience always gravitates towards her energy." 
Deninno's teammates can also agree that she is a leader. Senior varsity kickline captain Mia Ciociano said, "Alexi is dedicated to the team and always knows what she is doing. She has many other commitments and activities but always manages to be there and perform so well. I do not know how she does it! She is truly an amazing dancer [and] leader, and she enhances the team." Senior varsity kickline dancer Mischa Cabral-Martin agreed: "Alexi is such a kindhearted person who puts the needs of the team above her own, which is one of the many examples of how selfless she is. Alexi is a huge asset to the team; LVK would not be the same without her bubbly personality!"
The Lynbrook Athletics Department heavily emphasizes that athletes should not only strive for athletic success, but that they should be a team player and act with good character in all aspects of life. Sportsmanship is highly valued in the world of competitive dance, and after a lifetime of being immersed in such a competitive environment, Deninno manages to let her true character shine through and strives to act as a team player. 
By Deninno's definition, a team player is "someone who looks out for everyone in the team and does everything they can to better the team as a whole," and her coaches and fellow dancers can attest to this. "As a captain, Alexi understands what it means to be a team player. She will choreograph, practice, or assist others on the team with no questions asked. She acts unselfishly and makes decisions for the good of the team," Goodwin said. Benson agreed: "What Danielle said! Alexi is truly a role model for her teammates and for all the younger dancers." Cabral-Martin explained, "Being a captain comes with huge responsibility; Alexi is always looking out for her teammates and finding ways to keep us whole. As her teammate, I agree that she is totally a team player and always fulfills her duties as captain!"
Throughout her dancing career, Deninno has had many supporters, but her biggest fans are her family. "My parents have supported me from the beginning of my journey as a dancer. They have never missed a performance or competition, and they let me participate just for fun. I would not be where I am today without their support and am grateful to have such role models in my life," she expressed. 
This season, the varsity kickline team has celebrated a win at competition with Deninno at the forefront. For the remainder of her final season, she hopes to lead the team to championships to end the year on a high note, or, in this case, a high kick!
About the Contributors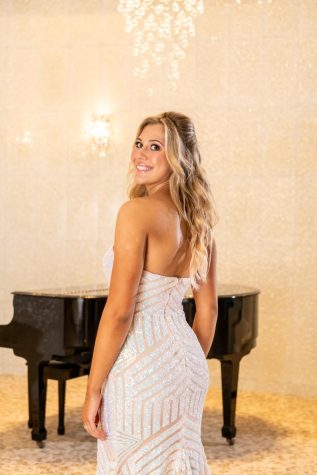 Alexis Raynor, Managing Editor
Hi! My name is Alexis Raynor, and I am a member of the Class of 2024 and a managing editor for Horizon. I love to dance and hang out with my friends. I...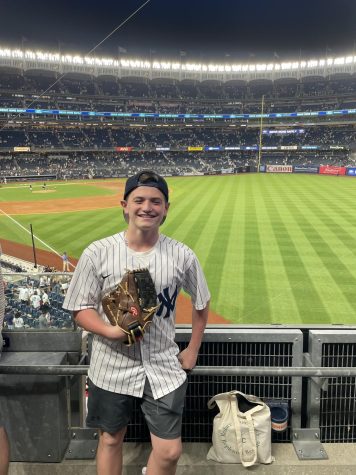 Sean Strohofer, Managing Editor
My name is Sean, and I am a member of the Class of 2025. I have a deep desire for sports and writing, so you might see me at sports events around town!