Mrs. Cornell: Lynbrook's Secret Tech Weapon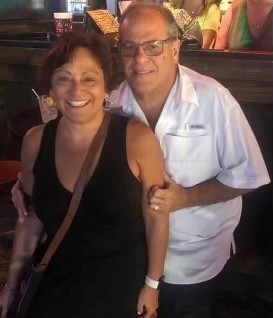 Upon entering Carol Cornell's office, tucked away in the tech corner of the second floor, I was greeted with a look of confusion. It was eighth period, and I had located the tech department maven with the hopes of interviewing her. She certainly had not been expecting any visitors this period, so I quickly explained that I was with Horizon and wanted to interview her about her time with Lynbrook. Confusion quickly turned to laughter. "I have been waiting for this day for a long, long time," she said, grinning. "And now it's finally here."
At the end of the 2022-2023 school year, LHS will be saying goodbye to one of its most powerful secret weapons: Carol Cornell, the district's data coordinator, is retiring from her position after sixteen years. Her job, one probably unknown to most students, is integral to the functioning of Lynbrook. 
While her office is situated in the high school, Cornell works for all seven Lynbrook schools; it is up to her to create the yearly calendars, submit attendance and grades to the state government, and operate PowerSchool. Cornell described her duties regarding PowerSchool as "anything that makes PowerSchool work behind the scenes so that teachers and administrators can put their information in, so that I, in turn, can send it out." It is a massive undertaking for a career, but for sixteen years, Cornell has been mastering it. 
Cornell works closely with the A.V. department of LHS, the reasoning behind her office's placement in this building instead of any other. While she has never worked directly with any students during her time at LHS, she has certainly had a massive impact upon her coworkers. Upon telling the technology staff I was looking for teachers to interview about Cornell's retirement, I was immediately met with smiles. Perhaps the most enthusiastic of Cornell's friends was Rob Baldwin, a member of the A.V. Department. Baldwin, who has spent fifteen years working alongside Cornell, had nothing but wonderful memories to share of her. He spoke of the incredible amount of tasks she had to face, as well as her commendable abilities to juggle all of them. "Carol was always there, and she was always very understanding," he said with a smile. "It'll certainly be a change not having her around."
While she may be leaving soon, Cornell looks back on her time at Lynbrook fondly. "I have loved my time working here!" she exclaimed. "It's a really great group of people here. I've loved every minute." 
As our interview began wrapping up, I stood up and thanked Cornell for her time. As I went to leave, she stopped me. "You know, this is the first time anyone has ever asked me what I do in my job," she said with a laugh. And while she may not have had a presence within classrooms, Cornell was absolutely vital to the community as a whole. Without her hard work, students would not be mailed a school calendar every year, receive live updates from PowerSchool on their phone and tablets, or even receive credit for a year of school from the state. 
Cornell is looking forward to moving to her new home in Lake Worth, Florida, where she plans to "to relax, read, and take a few lessons in pickleball and golf." She is also planning on frequently visiting New York to spend time with her two daughters and "three adorable grandsons."  
About the Contributor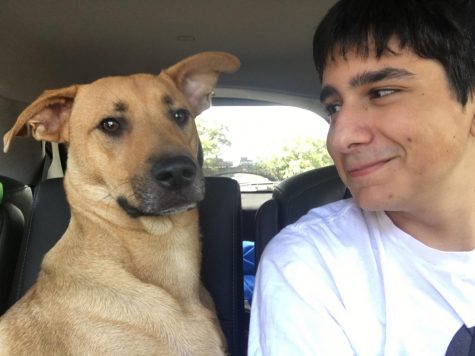 Jaiden Moreno, Online Editor-in-Chief
I am a member of the Class of 2023, and I am the online editor-in-chief. Some of my passions include acting, making movies, and finishing a bag of Doritos...