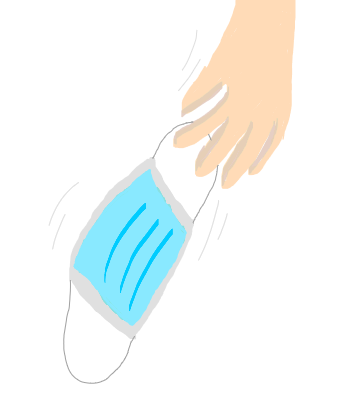 Illustration courtesy of Amelia Pollicino
The mask filling my face with humid breath,
stiffening my cheeks with condensation
Held inside,
a greenhouse effect,
where I'm stuck with this whole day
trapped against my face,
never moving forward,
muddled thoughts.
Plexiglass forming walls,
making it so I feel like it's only me in there,
shameful and wretched
and looked down upon,
having mutated into a twisted me
warped inside that box,
like an animal at the zoo,
all the eyes
visible above cloth masks covering
silent mouths,
swimming in thoughts
of what I think they're thinking
about me.
Carrying around that screen that
I hate,
with its light that turns my
mind dark,
demanding I turn it on again and
again, all day.
Two years of holding our breaths,
and we let it out in a choking
sob.