Kane Excels Beyond Sophomore Status
Nora Kane is not your average high school sophomore. Though she has technically only been an LHS student for two years, Kane has been attending classes in the building for three. By the time she entered LHS as a freshman in 2020, Kane was already taking honors and Advanced Placement (AP) courses typically reserved for seniors. Now, she is enrolled in college courses and taking LHS Science Research by storm, recently placing as a finalist with partner and fellow sophomore Caroline Larow in a national research competition.
Kane first realized she wanted to pursue an accelerated curriculum in sixth grade; she would finish math worksheets early on in the class period and spend the remaining class time practicing Regents examinations. "I got bored in my middle school classes," Kane said. "I felt like I could be doing so much more."
Kane's mother, a teacher, knew just the solution: a process called Credit by Examination (CBE), in which a student can surpass a class by scoring an 85 or higher on its corresponding Regents exam. With the help of a weekly tutor, Kane took the Algebra I, Algebra II, Geometry, and Biology Regents exams in seventh grade; with these test scores, Kane was able to earn credit for three years of mathematics and one year of science, in addition to her seventh grade math and science courses, and without ever taking these classes in school.
By eighth grade, Kane was splitting her school day between South Middle School and LHS in order to attend Honors Chemistry and Honors Precalculus in the high school building. She would commute to LHS after sixth period, and she had but 10 minutes before the next period began to eat her lunch. "I would eat really quickly in my aunt's car as she drove me to the high school," Kane explained.
This lackluster lunch break, however, was worth it. "Mr. Dennis' Honors Chemistry class is still my favorite class I've ever taken," Kane said. The only hitch in this plan was that Kane needed to give up orchestra since it did not fit into her busy schedule. Instead of joining a daily class, she attended music lessons whenever time allowed, which, sometimes, meant missing other academic classes.
Kane has been playing the violin since second grade, and she is now a member of the LHS chamber orchestra. Kane compared reading music notes to solving a math problem, which is perhaps the reason she is so gravitated to the instrument. From the age of nine, Kane has also been a competitive swimmer. She currently swims on the school team and with Long Island Express Swimming, a member club of USA Swimming.
While she enjoyed the experience overall, Kane admitted that taking classes with juniors and seniors as an eighth grader was intimidating, and it made her feel isolated from her middle school peers. "Being apart from my friends, especially missing lunch, which is such a big social experience, was difficult at times," Kane shared.
Despite the sometimes challenging aspects of pursuing an accelerated course of study, Kane stuck with it. Freshman year, she took AP Physics I and AP Calculus BC, two classes she loved for their characteristic double-periods and rigorous coursework.
"Nora Kane is a 'radical' student who has absolutely added 'value' to LHS," said math teacher Maria Mantikas, making sure to include a few math puns! "I am sure her achievements will continue to grow 'exponentially.' The 'limit' to her potential 'does not exist.'"
This year, Kane is taking AP Chemistry and conducting an independent study for AP Physics C: Electricity and Magnetism, meaning her only outside help is the occasional advice from physics teacher Bardhyl Fejzo, who taught Kane last year.
"It is refreshing to see a student so invested and interested in math and science at this high level," Fejzo said.
Kane is also taking a multivariable calculus course through SUNY Empire State College. The class, which includes high school students, college students, and even adults, is fully virtual and encourages self-instruction.
"I am practically teaching myself multivariable calculus from a textbook," Kane said.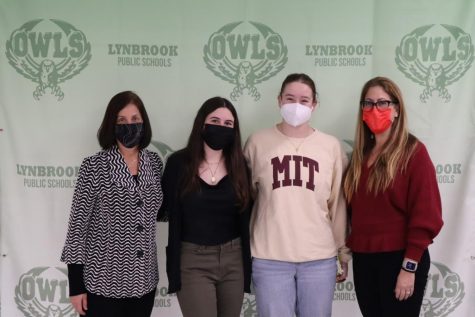 "Having such little outside support has led me to collaborate with other students in my class." Such collaboration, Kane explained, is a new and eye-opening experience, as she is accustomed to working more individually.
Next semester, Kane is registered to take linear algebra through an online Stanford University pre-college program. Taking such upper-level physics and math courses will place Kane at an advantage for college, as it will accelerate her path to graduating with a degree in theoretical physics. She dreams of one day pursuing a career as a theoretical physics professor.
Naturally, one of Kane's greatest inspirations is legendary astrophysicist Neil DeGrasse Tyson. Tyson's book Astrophysics for People in a Hurry, which Kane read for her seventh grade independent reading project, made her realize her love for the physics field.
"I am especially interested in studying the beginning of the universe and Stephen Hawking's theory of everything," Kane said. "I love math and physics because they're very straightforward," Kane said. "You either get the right answer or you don't. It just makes sense."
Kane said she is grateful for the teachers who have been instrumental in helping her navigate an accelerated curriculum. She specifically expressed gratitude for Dennis, Fejzo, and Mantikas. Kane gave special thanks to members of the Lynbrook Schools Administration: Assistant Principal Salvatore Brescia and Superintendent of Curriculum (former math department chairperson) Gerard Beleckas for their help in dividing Kane's schedule between the middle school and high school.
"The school has been so accommodating throughout this whole journey, my teachers have been amazing, and I'm just so thankful for everyone who has helped me get to this point," Kane said. Kane also shared her appreciation for her mom, who she said "has always been really supportive of me and everything I do."
In addition to her classes, Kane has been a member of the LHS Mathletes team since eighth grade. She was crowned "Ninth Grade Mathletes Champion" twice, first earning the award when she was still in middle school.
Kane is also an active member of Science Research, and she recently placed as a finalist in a prestigious nation-wide competition sponsored by National Geographic with her partner Caroline Larow. More than 500,000 high school students entered the 2021 ArcGIS StoryMaps Challenge for Restoring Our Ocean, in which competitors are challenged to "integrate maps, data, and multimedia content with text to tell a narrative about the world's greatest challenges and inspire solutions." Kane and Larow's project — titled Using Microbiology to Cleanup Oceanic Oil Spills: How Bioremediation Can Be Used to Combat Oil Spills — was ranked in the top eight, meaning the pair will advance in the competition as finalists.
The project took about a month to bring to completion, with the majority of the work being done outside of school. "Working with Nora couldn't have gone any better," Larow said. "I feel we work very well together, and I am so grateful she is such a hard worker and we share many of the same ideas. I am really proud of us and all of the hard work we have done."
About the Contributor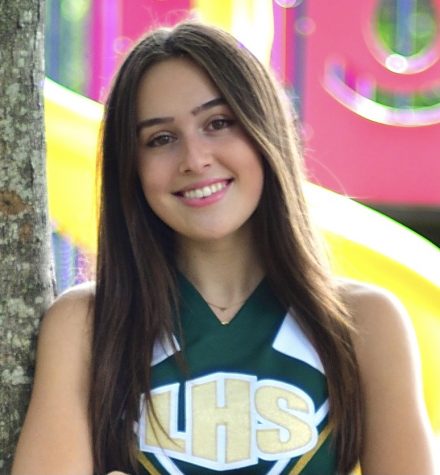 Julia Swerdin, Editor-in-Chief
I am the editor-in-chief of the Horizon newspaper and a member of the Class of 2022. I am also the captain of the LHS Speech, Debate, and Model Congress...