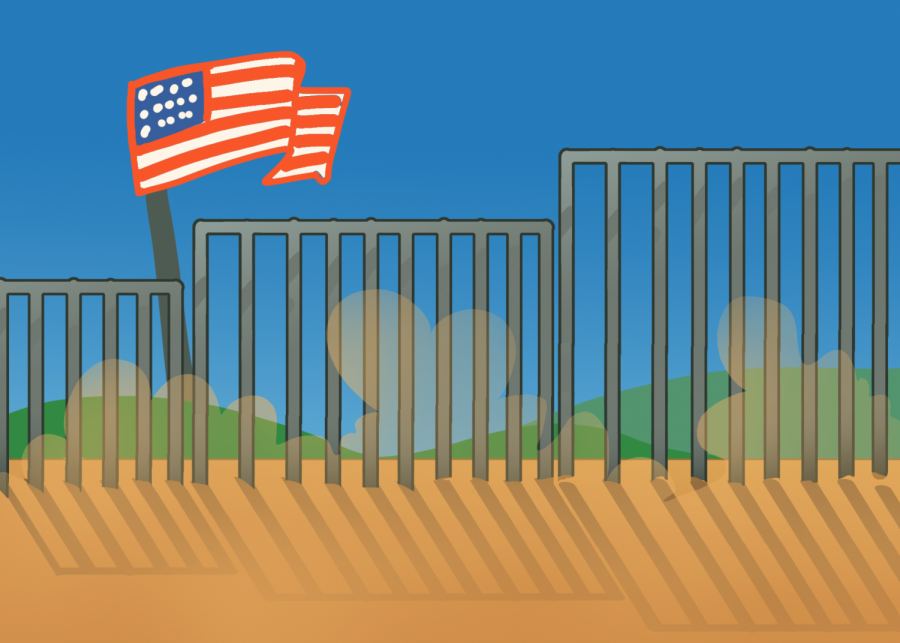 The U.S.-Mexico border in Del Rio, Texas, has been transformed into a campground for thousands of migrants in recent weeks. An all-time high 178,000 people were arrested as they attempted to cross the border in April of 2021, and this summer, over 200,000 migrants reached this point: this is the highest influx of migrants America has seen in twenty years. The Custom and Border Protection is sending more agents to deal with the current surge, Fox News reports.
President Joseph Biden's pro-immigration policies have faced opposition in Congress, but his administration continues to assert that people "who have suffered persecution or fear that they will suffer persecution" will be allowed to enter the U.S. on the basis of asylum, according to BBC. Despite loosening some immigration restrictions his predecessor created, the Biden Administration is continuing the Trump-era and coronavirus-era policy of quickly removing migrants apprehended at the U.S.-Mexico border. Due to the recent influx of migrants, there has been an increase in the flights removing these migrants from America.
Most of the migrants were arriving from Haiti, a country in turmoil due to recent natural disasters and the assassination of its president in early July. To enter the U.S. through this desolate region, migrants have to cross an ankle-deep river; this contributed to the inhumane conditions the migrants faced. Once they reached Del Rio, the migrants set up camp under the Del Rio International Bridge. Customs and Border Control sent resources to the area for the migrants "while they await to be transported to a facility," they told Fox News. Additionally, the Border Patrol explained to BBC that migrants stayed under the bridge "to prevent injuries from heat related illness," while they waited to be taken into custody by the US Border Patrol.
Despite efforts by the local and national government to help these migrants, 41-year-old migrant Ramses Colon deemed the scene at the Del Rio camp one of "chaos." He explained to The Washington Post, "You stand there among thousands with your little ticket waiting for your turn [to be processed]."
Frustrated Texas Representative Tony Gonzales explained to Fox News, "You think you're in a third-world country, and this is the United States, this is Del Rio Texas, and there is literally no border at all — it's just been muddied over." He further discussed that it would cost "one million dollars a week" to care for all of the migrants entering the Del Rio area, claiming the area "does not have enough resources" to do so.
There were still over 8,500 migrants remaining under the bridge as of Sept. 21. To deal with this, the Texas government began working independently of the federal government; Texas Governor Greg Abbot reported that unprecedented methods, such as parking Texas National Guard and Texas Department of Public Safety vehicles along the border to create a steel barrier would be used. Texas Department of Public Safety Director, Steven McCraw, explained this was part of Abbot's statement that "Texas doesn't need anybody's permission to protect Texas," according to CNN.
AP Government teacher John Cornicello commented on the divide between the federal and state government in dealing with this surge: "The struggle between state and federal government can, at times, cause a standstill for both governments involved," he said. "The President's stance is that all are welcome in the United States, while some of the states involved are less likely to open their arms to this many people. Only time will tell how it plays out."
DHA Secretary Alejandro Mayorkas told a Senate panel on Sept. 21 that "[The Biden administration needs] to do better and we need to do more, and we are committed to doing so, and we are doing so." Furthermore, Biden assured the American people, "We're getting it [the situation at the border] under control."
On Sept. 24, the campground was finally cleared, and the remaining migrants were brought to US Customs and Border Protection facilities along the border to be processed.