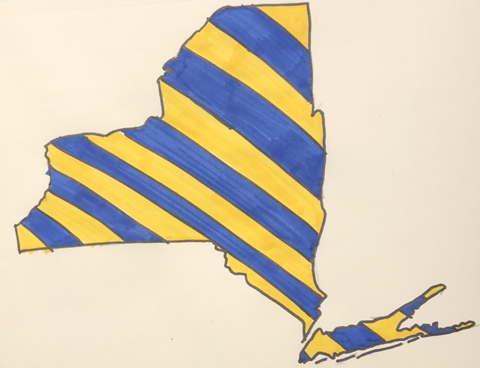 Elena McDonald
New York State Governor Andrew Cuomo was accused of sexual harassment by a former aide in February 2021. Many people were shocked by the claim, and people were suspicious of the governor's lack of response to the accusation. This changed after he was accused a second time later that month by another aide. It was rumored that after being accused twice, Cuomo would resign or maybe be impeached; however, this has not happened. After the first two women made their claims, five other women accused him of sexual misconduct. Cuomo made a public apology while doing his daily briefings on March 3, according to Fox News. 
Charlotte Bennett was the executive assistant and health policy advisor in the Cuomo administration, but claims she left her position in November because of Cuomo's sexual harassment towards her. Bennett was the second to accuse Cuomo of sexual harassment. Bennett, who is 25 years old, stated that Cuomo had been asking her inappropriate and personal questions since around June of 2020. Bennett, however, did not want the situation investigated at the time because she wanted to move on. Cuomo did not deny Bennett's claim about asking inappropriate personal questions, according to Fox News. 
Lindsey Boylan was the first woman to accuse Governor Cuomo of sexual harassment. Boylan was the former deputy secretary for economic development and a special advisor for Cuomo. Boylan accused the governor of touching and talking to her inappropriately around 2017 and 2018. She also claimed that she never felt comfortable around the governor, especially when they were alone. Boylan stopped working for Cuomo shortly after he harassed her in 2018. According to the New York Times, Cuomo's office claimed that the allegations were false and that he never made comments towards Boylan. Aubrie Wilkonski, a freshman, believes that "it was wrong of Cuomo's office to say that because they should have looked at all the evidence and done a proper investigation before accusing this woman of lying and [they should] prevent further emotional conflict against the accuser." 
After the first allegation, Cuomo's office claimed that the statements made by the accuser were not true. Eventually, after the second allegation, Cuomo stated that he did ask Bennett personal questions, but he did not have the intentions Bennett thought he had in doing so. Cuomo also apologized to all the women who made claims, stating, "I never meant to offend anyone." According to ABC World News, Bennett spoke out after the apology saying that she did not accept it. Cuomo stated that he will not resign as governor in the wake of the scandal, which upset many. Junior Lily Cohen commented, "It is very concerning that such a high number of women are sexually assaulted, especially by authorities that should be trusted, like our governor. I hope Cuomo will understand that his apology does not change the past, and if he does not step down, I hope he will make serious changes in his conduct."
As of now, Cuomo has said he will not resign as governor, but senior Democrats in New York's congressional delegation want him to step down because there are now seven women accusing him, according to the Hill. Susan Ehrlich, advertising and marketing teacher, said, "Cuomo will not resign because his ego is too big." She added, "Cuomo should absolutely resign because his nursing home policy was a disgrace, the restrictions for Covid destroyed lives and businesses, and sexual harassment just added more issues." An investigation has been requested to gather more information about these allegations, according to the Wall Street Journal.