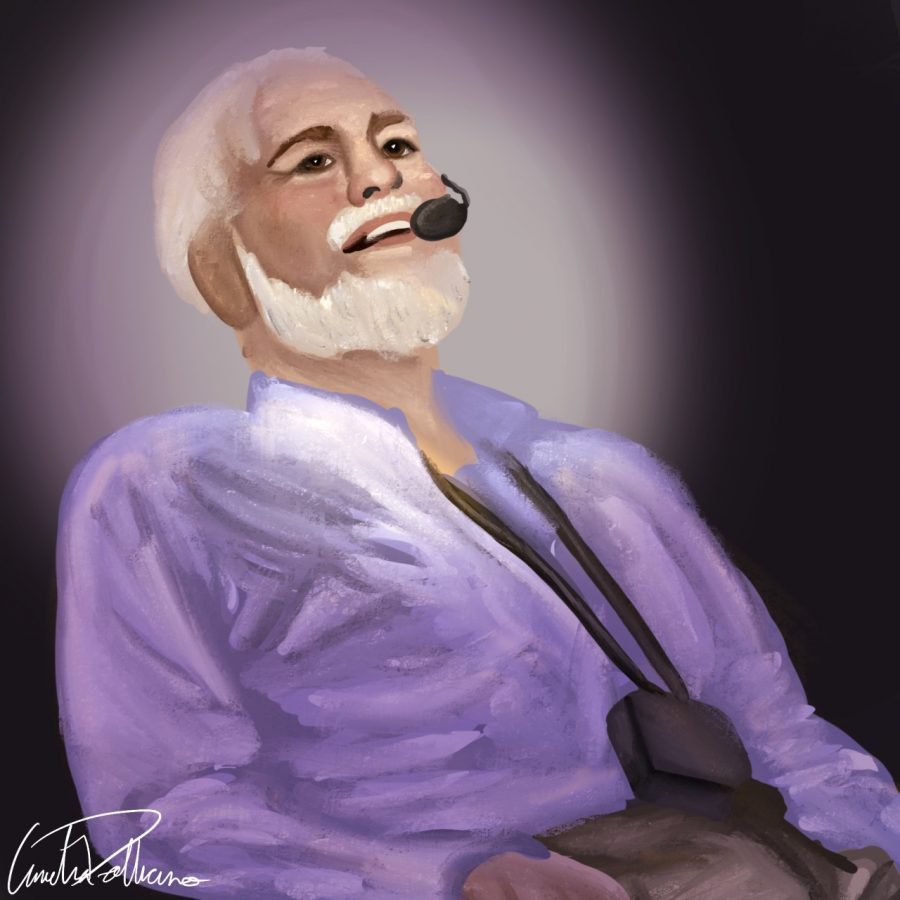 Amelia Pollicino
Chris Pendergast's recent passing leads many to reflect upon his impressive legacy. As the founder of the Ride for Life Foundation, a tireless advocate for ALS patients, and nearly a three-decade ALS survivor himself, he defied the odds and devoted his life to helping others. He passed at the age of 71 on Oct. 14, just one day after the 28th anniversary of his ALS diagnosis.
ALS, amyotrophic lateral sclerosis, is an incurable neurological disease that weakens muscles and deteriorates physical function. A patient's nerve cells slowly break down, causing paralysis of the entire body. Once diagnosed, the average life expectancy is two to five years. There is no known cure to stop or reverse the disease's progression.
Pendergast was born in New York City and worked as an elementary school teacher in Northport, Long Island. He began advocating for ALS in 1997, when he also founded the Ride for Life Foundation. The non-profit organization seeks to help those afflicted with ALS by compiling wills, donating wheelchairs, and providing college scholarships to benefit those affected by the disease. Ride for Life has raised over $10 million for education, services, and research. In its first year, the organization had a 15-day "Ride for Life" event, where ALS patients, including Pendergast, rode their electric wheelchairs 350 miles from Yankee Stadium to Washington D.C. Since then, there has been an annual May wheelchair ride from Long Island to Manhattan to promote ALS awareness.
North Middle School Principal Sean Fallon said, "Chris was completely dependent on others to live, feed, and breathe; ALS had taken away just about every physical ability from him that most of us take for granted. Yet, he could still find a purpose, a love for life, and a way to make life meaningful for millions of other people. As a human being, you have to find that inspirational."
Pendergast and Ride for Life volunteers held assemblies each year in the Lynbrook Schools to promote awareness for ALS and raise money for their foundation. They would also pass through Lynbrook during the annual Ride for Life event. The assemblies inspired many students to live with purpose and to take nothing for granted.
Sophomore Sofia Yaker has attended Ride for Life events since the age of four. She commented, "His optimism and strength, both mentally and physically, will always live on. He inspires me to work hard and always remain hopeful."
Marion Street Elementary School Principal Theresa Macchia shared, "Chris was a life-long educator and knew how to inspire students, making sure that his message was appropriate for the age of his audience members. He taught our students about the importance of being committed to something."
In May of this year, Pendergast published his memoir, Blink Spoken Here, which shares his journey as an ALS patient. The book took several years to complete; over this time, Pendergast lost the dexterity of his hands and could no longer write. In order to finish his work, he used high-tech software which tracked his eye movement and enabled him to type his thoughts. The book takes the reader through the rollercoaster which was Pendergast's life, from his lowest, most gut-wrenching moments to his most powerful, inspiring peaks.
Pendergast was a pioneer in the field of ALS awareness who overcame many obstacles and devoted his life to helping others with ALS. He fought tirelessly for a cure and raised awareness for a disease which afflicts so many. He was a role model to many Lynbrook community members, and his legacy of selflessness and kindness to others will live on for years to come. Pendergast always said, "Never give up. Never lose hope. Always remain optimistic. Be willing to defy the odds."