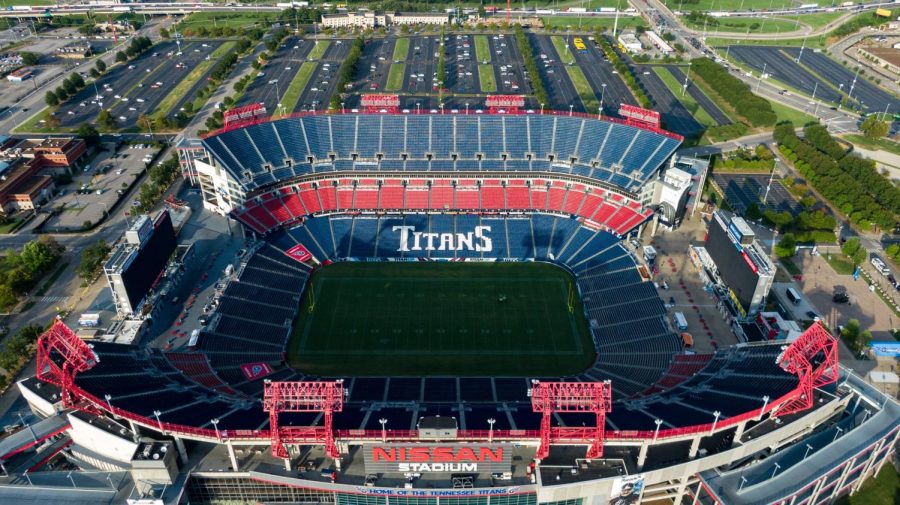 Photo by Kelly Lacy from Pexels
With nothing going on in the sports world, it is only right we continue talking about the NFL draft. The draft is finally behind us, and we saw plenty of surprise picks, and surprise fallers throughout the draft. But who got the best value? Who had the best overall draft? And of course, who is the pick that has got us scratching our heads?
Best First-Round Pick
Dallas Cowboys – CeeDee Lamb, WR Oklahoma: This was a no doubter. CeeDee Lamb was a top-10 prospect. Because of the needs at offensive line from the teams early, we knew we would see Lamb fall. But to see him fall to 17? I think that surprised everyone. Adding Lamb to an offense that already has Amari Cooper, Ezekiel Elliott, and Dak Prescott is just going to make a dangerous Cowboys team even more dangerous. Even if it did not fill a need per-se, the Cowboys took the best player available, and it will undoubtedly improve this team drastically.
Worst First Round Pick
Oakland Raiders – Damon Arnette, CB Ohio State: I love Arnette as a player. But this early in the draft just did not make sense. If you saw my Jets and Giants mock draft, you saw that I have Arnette going in the third round, as did most other people. So, to see him go in the middle of round one definitely had many people shaking their heads, especially considering who else was available at the time. That is not to say that Arnette won't become a great player, but I have always though he would be a solid player in the league, but the Raiders took a third-round talent in the first round, which might just be the most Raider move I have ever seen.
Best Mid-Round/Late-Round Steals
New York Jets – Denzel Mims, WR Baylor, and Bryce Hall, CB Virginia: Call me biased; I don't care. I firmly believe the Jets got two of the biggest steals in the draft. Denzel Mims is a first-round talent. The fall of CeeDee Lamb certainly helped the Jets get their guy, because had Lamb gone earlier, I believe we would have seen Mims go earlier. So, the fact that the Jets were able to trade down for more picks AND still get a number-one caliber WR, just goes to show how much of a steal this really is. And, then there is Bryce Hall. He is coming off of a horrific ankle injury, which is why he dropped, but when he was healthy, you were looking at a high second-round maybe even low first-round caliber player. The Jets got Hall in the fifth round. When it comes to fifth-round picks, you are looking for project players that may have to sit on the practice squad for a few years. But, with Hall, should he come back healthy, he could challenge to be a starter for the Jets right away. He is very similar to Bless Austin last year, who fell in the draft because of injury concern and ended up starting for the Jets at the end of the season. The only difference is, I believe, Hall has a much higher ceiling and is a much better player.
Dallas Cowboys-  Trevon Diggs, CB Alabama, Tyler Biadasz, G/C Wisconsin, and Bradlee Anae, DE Utah: Yeah, you are going to see a lot of the Cowboys this year. The Cowboys had so many steals this year that it is unbelievable. Diggs was a projected first-round pick. He saw a drop in stock in the last week before the draft, but the fact that the Cowboys were able to get their Byron Jones replacement in the second round is unbelievable. Then, there is Tyler Biadasz. He was a projected first-round pick before a horrible combine, which showed some potentially physical issues with him like his short arms. But, he still has the talent to be a staple on this team. He should be able to compete for starting center, and hopefully become the Travis Frederick replacement the Cowboys are looking for. Then, finally, there is Bradlee Anae. He is another guy who should have gone higher. Not a first-round talent, but a second or third-round talent that went in the fourth round. He should be able to slide in and complement Demarcus Lawrence and replace the departing Robert Quinn.
Detroit Lions – Julian Okwara, OLB Notre Dame: The Lions paired Okwara up with his brother Romeo in Detroit, and got a steal with it. Okwara is another guy who was cursed with injury and dropped his draft stock. He was another guy who, if he was healthy, could have been a low first, high second-round pick. The Lions getting him in the third round may not seem like a steal, but with his 6'4" 252-pound frame, along with his impressive speed and strength, I think Okwara is someone who can help the Lions make a jump defensively in a big way. He could be a Darius Leonard-type pick, someone who goes in the middle rounds and becomes a star within the first or second year in the league.
Best Overall Draft: Dallas Cowboys
Is anyone really surprised? With the amount of steals they had throughout the draft, and the amount of talent the Cowboys were able to accumulate, this in my opinion was a no doubter. CeeDee Lamb, as I said before, is a top-10 caliber player, while guys like Trevon Diggs and Tyler Biadasz could have been first-round picks (granted more so Diggs then Biadasz). They even got a DT in Neville Gallimore, which I like as well. The Cowboys got five starting caliber players in one draft. That is incredible, especially considering the team was already very good. I seriously believe that this draft put the Cowboys over the top. They are going to win the NFC East easily this year, and I believe this may be the year they can make a nice playoff run because of all the weapons they were able to add in the draft.
Worst Overall Draft: Green Bay Packers
And, now to the complete opposite end of the spectrum, the Green Bay Packers. I want to see Aaron Rodgers win another Super Bowl. I really do. But, apparently, the Packers have other plans. They were a WR away from becoming a Super Bowl contending team. And, this year was probably the best WR class ever. So, what do they do? Pass on 37 different receivers. 37. Let that sink in. The biggest position of need they had, they didn't take one. Ok, ok, that's fine, but they drafted a linebacker, right? That was their next biggest need. Maybe a Patrick Queen? Nope. They took Kamal Martin in the fifth round, who will probably be a special teamer. So, who did they take, you ask? A QB. And, not only did they take a QB, who probably won't play for five years, they TRADED UP for a guy who will be a backup for at least five years. Don't get me wrong, I like Jordan Love; I think he can be a solid player in this league. But the pick just does not make sense. This isn't a situation like when Brett Favre was contemplating retirement, so the Packers took Rodgers. Rodgers still has plenty of years left, so taking a QB just makes zero sense. But, it gets worse. Rather than taking a WR in the third round, they decided to go running back with A. J. Dillon, you know, because the Packers so desperately needed a RB. Aaron Jones and Jamal Williams won't do the trick. Let's take a third-string RB in the second round. Those two picks alone give the Packers the worst draft class this year because neither pick made any sense for a team looking to win now. Sure, they are preparing for the future, but for a team that was just a game away from a Super Bowl appearance last season, they needed to build their roster for present success, and the Packers simply did not do that in any way in the 2020 draft.