Lynbrook Girls' Lacrosse
Cleats, sticks, and mouthguards—believe it or not, it's almost that time of year again. Stickwork practices have begun, and the 2020 girls' lacrosse season is off to a strong start. After an unbelievable 2019 season of 11 wins and 4 losses, the team is moving up to Conference I.
A tough road lies ahead for the experienced team, but that is not hindering player confidence. Coach Tetro shared his thoughts on the 2020 season: "My aspiration for this season, as it is for every season, is to get the players better as individuals and more importantly as a team. This year, we have been placed in the hardest conference, playing against nationally ranked teams. Our goal is to show that we belong, go out, play competitive lacrosse, and shock some teams that won't see us coming."
Although the Owls have made numerous playoff runs in recent years, they have never clinched the county title, something this year's team hopes to change. "The ultimate goal is to consistently improve heading towards the playoffs and make a run at Lynbrook girls' lacrosse first-ever county title," explained Tetro.  Junior Jenna Hendrickson is ready to start on Varsity for the third straight season and has a lot of confidence in the team: "My aspiration for this coming up season is to prove that being an underdog in conference one can show the district what kind of team we are and how we stick together as a family. I hope to win as many games as we can and make it far into the playoffs. I definitely believe that we can pull this off!" Junior Mason Benvenuto is getting ready for her third season on varsity and first season in Conference I. Benvenuto says she "hopes to keep up with the competition." The team is ready to rise to the occasion, and junior Sarah Fava believes that the team "will do well this year," especially if they "practice hard every day."
With players returning at every position, Tetro believes the team will show lots of improvement: "Returning the core of our team gives us a chance to build upon the chemistry we developed last season." Among these returning players is standouts senior Elizabeth Murphy and junior Jenna Hendrickson, who played a large part in the postseason success of last year's team and will likely be a driving force again this season. Hendrickson was the team's points leader last season with 73 goals and 15 assists, securing her a rank of fifth across Nassau County for points, and Murphy followed with 45 goals and 35 assists, earning her a place in the top 10 for point leaders. Murphy will continue her career at the collegiate level playing Division I lacrosse at the University of Cincinnati, and Hendrickson is currently fielding offers from multiple Division I colleges. With two offensive powerhouses like this sharing the field, the Owls should have an interesting season.  
Tetro added that they "will also improve in the fact that playing some of the best teams in the country will teach us to play cleaner lacrosse at a faster pace." Fava agreed and expressed that the team will improve because it will be forced to play "at a faster pace."
Senior and future Division I lacrosse player, Elizabeth (Liz) Murphey, explains that every single person will be able to improve from the more intense competition. She explains that it is important that "[The freshmen] get to play good competition and it will benefit them in their future lacrosse careers. I know they will make a big contribution wherever they are needed. I know all of them will step up to the challenge!" Stickwork sessions are being held each week, and many players play travel lacrosse all year. This preparation is something that will formulate an even better season. Liz believes that the team is "full of hard workers." This positive outlook on the tough competition by the leaders of the team promises a great season. 
The girls' lacrosse season officially begins on Mar. 9, and the team has its first scrimmage on Mar. 17 against Oceanside. The home opener is on Mar. 25 against Massapequa, and the schedule gets more difficult as the season proceeds: the team has games against Garden City, Cold Spring Harbor, North Shore, and other reputable teams. Jenna believes that even though the Owls are facing "very competitive and skillful team," they still have a chance to make a run in the playoffs. This leads her to feel that there is "something special coming for [the team] this season!" Although it will be a challenge, Tetro knows the returning players will have a huge impact on the team this season: "We have returned pretty much our entire starting lineup. This senior class has playmakers at all positions. They have experience and a ton of talent. They will be counted on to lead this team throughout the season, on and off the field." 
For the first time in years, the Owls are underdogs going into the season. This does not hinder Jenna's confidence, and wants to prove that the team will "stick together as a family." The idea of family runs deep on the team. Liz explains that she is most excited for the season because she cannot wait to be "back together with everyone." She explains the connection she has to the program: "I love going to practice, playing the game and I love the people. I look forward to this season the day that the season ends the year prior. And going into my last season it makes it even more special because this team has been my family for four years now." 
With a new challenge and improved players, this season looks bright for the girls' varsity lacrosse team.
About the Writer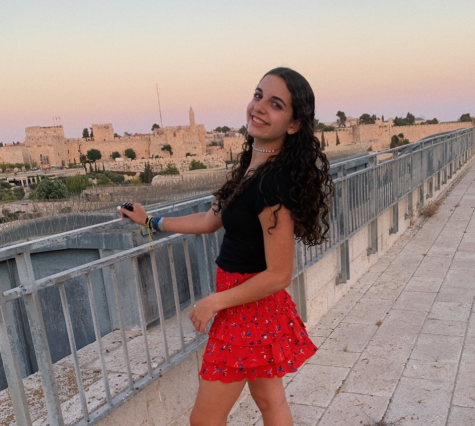 Sophie Ward, Editor
I am Sophie Ward, and I am a managing editor for lhshorizon.com. I am a member of the Class of 2022. I love playing tennis and working out. I also enjoy...