Reflections from the Valedictorian and Salutatorian
Hang on for a minute...we're trying to find some more stories you might like.
Dear Jack Hunter,
Although the time we shared together consisted of just our four years in high school, I have gotten to know you through this time as a peer, a leader, and a friend. Since our freshman year, we have both been elected officers representing our class in the Student Government Association. Through your dedication, passion, and attention to detail, I could immediately foresee your potent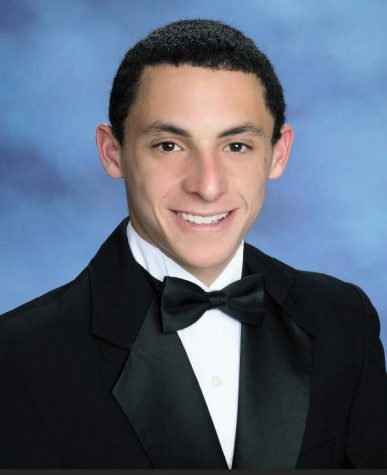 ial to be a natural inspiration to our fellow  students.
I was quickly proven correct when you took the reigns as our classnight chair sophomore year, and you thrived in a difficult situation while being a mediator amongst many conflicting voices and ideas. Our grade quickly became a force to be reckoned with on the LHS stage with you at the helm, and our prowess only grew in our upperclassman
years under your guidance. Our Classnight and Sportsnight success was due to a clear flow of communication and collaboration established by the tone that you set, and it is clear you left your mark on the competition.
Outside of extracurriculars, I have seen the kind of academic you are in the classroom. You raise insightful points and intriguing questions yet always respect opposing viewpoints and help facilitate discussion. One of the most admirable qualities you possess is your selflessness towards your peers. While some in your position may have
become cutthroat or competitive, I am proud to say that anytime I, or any of my fellow peers it seems, reached out to you for assistance, you eagerly obliged and did the best you could to assist me. Your understanding of the larger picture and embodiment of compassion and empathy instead of a pursuit of self-achievement has really spoken
volumes about your character and morals.
Furthermore, when certain things happened throughout our high school careers that some students may have disagreed with such as new school policies, you did your best to make sure the voiceless were represented and spoken for. This is an honorable trait that does not always bring along with it recognition or acknowledgement.
One of the most difficult things in life to do, in my opinion. is to do the right thing even when it can be difficult, and you have excelled at this quality with the utmost integrity. I know you will have incredible success at the University of Georgia and beyond with all of your future endeavors as long as you stay true to yourself. Thank you for being such a dependable friend, peer, and classmate. Congratulations on receiving this honor!
Your Friend,
Dustin Mandell
Dear Dustin Mandell,
When we are little, we are taught to look up to those who lead us, our role models. We admire our family members, our favorite athletes or musicians, our firefighters and police officers, even our favorite fictional characters who bring out our own best in showing us theirs. Though by the time we are in high school, we discover that
sometimes we don't have to look so far to find our role models: sometimes they are standing right beside us (and usually wearing neon). You have certainly become a role model for the Class of 2018 and me over the past four years.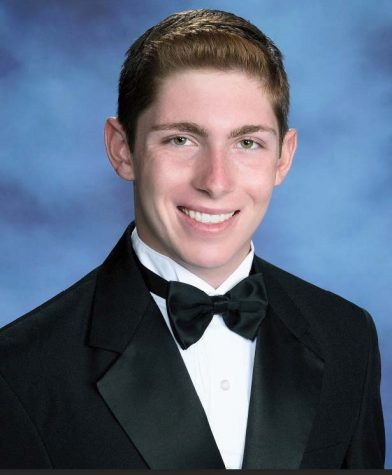 I first remember taking note of your leadership when you ran for class president freshman year. It seemed like you were the shoe-in since your days at Waverly Park and South, and I wondered what caused so many people to think so highly of you. I soon learned. You have a gift for public speaking. Whether it was in making your many
announcements over the loudspeaker, presenting in class, or voicing your opinion in our late-night SGA meetings, you did so with eloquence and ease. I was impressed. You also bring a sense of professionalism into everything you do. Who you are in front of parents and teachers is who you are with your peers, and that is responsible and determined. When we were together at Horizon meetings (we both know I missed…a few), crickets would chirp as no one would step up to write certain articles or offer to stay past 3:30 on a Friday to finish layout. Oftentimes, it was you who would break the silence with a classic "I'll do it." It has been the accumulation of your "I'll do it's" that has earned you your respect and legacy in this town.
By September of our junior year, it was time for SGA elections, though this time you were a member of the slate, leaving behind the position of class president. I figured it was my time to say "I'll do it." From then on, I have tried to lead our grade with a bit more professionalism and understanding of its needs than what I had once known.
I have learned many lessons from you over the course of our time together. Beyond my occasional, "Dustin, what'd you get for number six?" (the answer to which almost always being right), I have learned how to become a better writer, how to not overthink simple questions, and how to speak in front of an audience, to name a few. Most importantly, I have learned how to become a better leader. Thank you for being a role model in my high school experience.
Your Friend,
Jack Hunter